FLAVEL ORDINANCE PAGE

The purpose of this page is to create a "clearing house" of names for those individuals
still needing ordinance work done.  Knowing that the IGI is not updated very often, there
is a possibility for much duplication of effort without some centralized coordination.
It will be necessary to help me keep it updated by contacting me at the address below.

---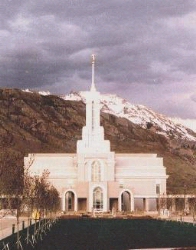 ---
INDIVIDUALS NEEDING ORDINANCE WORK

                             


INCOMPLETE INDIVIDUAL ORDINANCES

 
         
                                                                     Sealing to
Name                           Birth     Baptism         Endowment   Parents

Ethel                          1898                                             
Margaret                       1785                                             
Mary Maria                     1896                                             
Sadie                          1882                                             
Elen AP THOMAS                 1500                                             
Revella ATWOOD                 1896                                             
William H. BALES               1894                                             
Charles W. BECHTOL             1888                                             
Annie Jane or June BIRCH       1879                                             
David BONA                     1812                                             
William BONA                   1838  15 Jun 1951 15 Jun 1951  * 
Anne BOWEN                     1816                                             
Sarah BOWEN                    1896                                             
Mr. BROWN                      1891                                             
Elizabeth CHAPMAN              1817  19 Aug 1982 18 Feb 1865  * 
William CHAPMAN                1791                                             
Ruth CHAPPLE                   1892                          BIC
Thomas Henry COOK              1883                                             
Joseph COX                     1882                                             
Fern CURTIS                    1896                                             
Amunda DAHLE                   1825                                             
Mr. DAVIES                     1899                                             
Neva DEAL                      1895  31 Jul 1904             BIC
Clarence DUKE                  1886                                             
John William EBERT             1878                                             
David J. EVANS                 1875                                             
Elizabeth Ann EVANS            1888  4 Sep 1897              BIC
Grace Lois FLAVEL              1908  CHILD       CHILD        *    
Jane GARNS                     1883                                             
William Hezekia GRAHAM         1883                                             
Sarah GULL                     1882                                             
Clark C. HAND                  1894                                             
Caroline HAYES                 1870                                             
George Wilson HODGINS          1874                                             
May HOLMES                     1898                                             
Phillip John HUGHES            1895                                             
Lucy Amelia HUMES              1887                                             
William Hyrum HUNTINGTON       1890                                             
Infant ISAAC                   1892  CHILD       CHILD        *    
John Reese ISAAC               1859  5 Dec 1886  5 Jul 1888   *   
Sarah (Mary) Ann ISAAC         1890  CHILD       CHILD        *    
Thomas John ISAAC              1890  CHILD       CHILD        *    
William ISAAC                  1892  CHILD       CHILD        *    
Alden Hughes JENKINS           1897                                             
Blodwen JENKINS                1899                           *                  
Elizabeth Ann JENKINS          1891                           *                  
Infant JENKINS                 1907  CHILD       CHILD        *    
Margaret JENKINS               1893                           *                  
Margaret Hannah JENKINS        1895                           *                  
Ruth Vertress JOHNS            1885                                             
Gudrun Jane JOHNSON            1879                                             
Margaret JONES                 1894                                             
Mary Elizabeth JONES           1887                                             
Thomas JONES                   1878                                             
Arthur Stering KERFOOT         1881                                             
Margaret Ann KING              1874                                             
Emil Michael KUNZ              1883                                             
Edward LEWIS                   1883                                             
Ronald Samuel LEWIS            1909                           *             
Sarah LEWIS                    1888                                             
Vera MARTELL                   1893                                             
Bertha Leonora METCALF         1884                           *             
Ida MEYERS                     1878                                             
Retta MILLER                   1897                                             
Watson M. NESBIT               1874                                             
Christantha NIELSON            1838                                             
Theophile "Theo" Joseph OLLIEU 1885                                     
Mary PATTEN                    1795                                             
Alfred PECHAM                  1899                                             
Charlotte M. PETERSON          1870                                             
Maryjane PETERSON              1872                                             
Neils Peter PETERSON           1888                                             
Fredrick Wilson POWELL         1893                                             
Ferrel PROVSTGAARD             1881                                             
Bodil Marie RASMUSSEN          1881                                             
John REES                      1826  19 Nov 1889 PRE-1970         
Luther REES                    1891                                             
Margaret REES                  1890                                             
William REES                   1887                                             
Sarah Ann RICHARDS             1882                                             
Beth Lavern ROACH              1924  CHILD       CHILD        *    
Mary Ann (Nannie) ROACH        1899                           *             
Thomas Gerald ROACH            1896  31 Aug 1905                       
John Lyne ROBERTS              1891                                             
Mary Isabelle ROCKHILL         1878                                             
David John RODGE               1907  CHILD       CHILD        *    
Glyndwer RODGE                 1892                           *                  
Hugh RODGE                     1918                           *                  
John Garfield RODGE            1891                           *                  
Mair RODGE                     1927  CHILD       CHILD        *    
Megan RODGE                    1927  CHILD       CHILD        *    
Nina Grace SHERBONDY           1888                                             
Jens Peter Jensen SIMPSON      1834                                             
John SUDMEIER                  1883                                             
Herman E. SWARTZ               1887                                             
Joshua SWEAT                   1883                                             
Mamie TERVORT                  1901                                         
John Smith THOMAS              1858                                             
Martha THOMAS                  1816  29 May 1936 25 May 1938  *    
David J. THOMPSON              1895                                             
Jennie TITE                    1881                                             
Margaret TORSTENSEN            1829                                             
Hubbard TUTTLE                 1874                                             
George Henry VAUGHN            1880                                        
Louis R. VAUGHN                1894                                             
Rosina WARD                    1894                                             
Arthur Longley WARRINGTON      1899                                            
Cyntha WIGNALL                 1863                                             
Viola WILSON                   1879                                             
Ruby Isabelle WOLFENSBERGER    1890                                             
Gottfred (Fred) WYLER          1872  30 Mar 1952 12 Jul 1963  *    
        


* Parents of these individuals are listed in the data base.  Other individuals have
known parents but they are not listed in this database.  None of these individuals have
been checked against the IGI as of September 10, 1998.


 


---


       


INCOMPLETE MARRIAGE SEALINGS

         

                                                             


Husband Name                  Wife Name                      Marr.





John "Jack" Snell FLAVEL     Luenna KUNZ                     1928    
William "Will" Thomas FLAVEL Mary Caroline HUNTINGTON        1905    
Joshua SWEAT                 Lucy Amelia HUMES               1908    
Fred DEAN                    Joyce FLAVEL                    1925    
David BONA                   Anne BOWEN                      1837    
Fredrick Wilson POWELL       Retta MILLER                    1918    
Arthur Stering KERFOOT       Ruth Vertress JOHNS             1906    
Emil Michael KUNZ            Mary Elizabeth JONES            1908    
John William EBERT           Sadie                           1903    
Gottfred (Fred) WYLER        Annie BONA                      1897    
Elias Jones BONA             Clarissa Maretta MARKHAM        1911    
David John BONA              Annie Jane or June BIRCH        1902    
Thomas Llewellyn BONA        Gudrun Jane JOHNSON             1907    
Thomas Llewellyn BONA        Viola WILSON                    1915    
Henrich WYLER                Susanna URFER                   1857    
Amunda DAHLE                 Margaret TORSTENSEN             1850    
Smith Wells ROBERTSON        Clara Othelia JONES             1898    
William Albert JONES         Mary Isabelle ROCKHILL          1901    
Llewellyn (Lew) Morris JONES Charlotte M. PETERSON           1893    
Elias JONES                  Helga Maria BJARNASON           1896    
George Robert JONES          Ferrel PROVSTGAARD              1914    
John SUDMEIER                Nellie Greenhalgh JONES         1923    
Alpheus Manwill BINGHAM      Lenora Bolton JONES             1909    
Elias John BANKS             Annie Lisle YOUNG               1901    
George Wilson HODGINS        Jane BOWEN                      1903    
John Parry BOWEN             Frances HORROCKS                1917    
William CHAPMAN              Mary PATTEN                     1816    
John Reese ISAAC             Cyntha WIGNALL                  1892    
Locton ROACH                 Anna Mary JOHNSON               1915    
William H. BALES             Martha Bernadine ROACH          1918    
Thomas Gerald ROACH          Revella ATWOOD                  1917    
William James ROACH          Caroline BRADY                  1902    
William James ROACH          Bertha Leonora METCALF          1903    
William James ROACH          Marie Estelle (Estella) BENTLEY 1907    
Walter Thomas ROACH          Hannah Caroline LARSEN          1908    
Thomas David ROACH           Margaret Ann KING               1909    
Arthur Jacob BOWERS          Vera MARTELL                    1919    
Lamar Thomas BOWERS          Iris Laura NIELSEN              1918    
Joseph William CHAPPLE       Lillie Anna LOY                 1912    
William CHAPPLE              Mary Margaret WILLIAMS          1917    
Ralph Waldo CHAPPLE          Mamie TERVORT                   1922    
Lyndon Leon DUDLEY           Ruth CHAPPLE                    1913    
Thomas Leonard EVANS [Jr.]   Ella Christine PETERSEN         1910    
William Rees JAMES           Charlotte Jane EVANS            1905    
Clarence DUKE                Charlotte Jane EVANS            1914    
Charles W. BECHTOL           Elizabeth Ann EVANS             1921    
Lamar Stanford EVANS         Fern CURTIS                     1919    
Arthur John DORITHY          Annie Jennet EVANS              1905    
Moses Franklin FARNSWORTH    Ruth Jane FINCH                 1913    
William Roach FINCH          Neva DEAL                       1917    
William Walter ROACH         Jennie FOX                      1913    
William Hyrum HUNTINGTON     Florence Christena ROACH        1907    
David J. THOMPSON            Caroline ATKIN                  1916    
William Daniel RODGE         Mary Maria                      1917    
David RODGE                  Margaret Ann JONES              1907    
Gwilym (William)(Rodge)ROACH Sarah Ann RICHARDS              1898    
Thomas JONES                 Ruth RODGE                      1904    
Edwin RODGE                  Sarah LEWIS                     1909    
Edward LEWIS                 Mary Ann RODGE                  1908    
Luther Handel RODGE          Margaret JONES                  1922    
Glyndwer RODGE               Sarah BOWEN                     1917    
Alden Hughes JENKINS         Sarah Jane (Sal) ROACH          1928    
George Henry VAUGHN          Mary Jane JENKINS               1914    
Walter JENKINS               Margaret REES                   1911    
William John JENKINS         Rosina WARD                     1915    
William REES                 Elizabeth Ann JENKINS           1912    
Luther REES                  Margaret Hannah JENKINS         1916    
Merlin (Merle) STANGER       Estella "Stella" FLAVEL         1929    
Louis Watson "Mack" NESBIT   Mary FLAVEL                     1925    
Watson M. NESBIT             Ida MEYERS                      1899    
Jens Peter Jensen SIMPSON    Christantha NIELSON             1859

None of these individuals have been checked against the IGI as of September 10, 1998.    






---


RETURN TO FLAVEL FAMILY PAGE: 





---







Dennis Larsen





utahdlarsen@sisna.com

10890 Bohm Place

Sandy, UT  84094

United States